Shyngys Kapezov is Managing Partner at a data analytics company from Kazakhstan, Yessen & Co. Shyngys has been exploring big data analysis for the last 3 years. He enjoys finding stories in data and using them to help make business decisions. Shyngys is excited to keep growing and helping businesses unlock their data's potential with the help of his company, Yessen & Company which has a full team of data analysts who stay current with trends to enhance business development through reporting and automation.
Stankevicius: What advice do you wish you had received when you started your business journey and what do you intend on improving next year in 2024?
Shyngys Kapezov: I wish I had been advised on how to correctly record all of the sales and financial transactions, as I learned how to track all sales properly over the years. In 2024, I would like to work on the overall health and work-life balance of my team and me, I would also like to organize more team-building outdoor activities.  
Stankevicius: Business is all about overcoming obstacles and creating opportunities for growth. What do you see as THE real challenge right now?
Shyngys Kapezov: Navigating through the business world, especially in our niche of data and process automation, I've noticed that keeping our data clean and secure is a big headache. There's so much data floating around, and making sure it's accurate, safe, and also ticking all the legal boxes is a real juggling act. Additionally, while we're all about using the latest tech, making sure it smoothly fits into our existing work without causing a ruckus is easier said than done. Keeping our clients happy with tailor-made solutions, while also ensuring our team doesn't get bogged down reinventing the wheel for every project, is another fine line to walk. And not to forget, crafting our offerings so they hit the mark globally, but still make sense locally, has its own set of puzzles to solve. But hey, solving puzzles is what we do, right?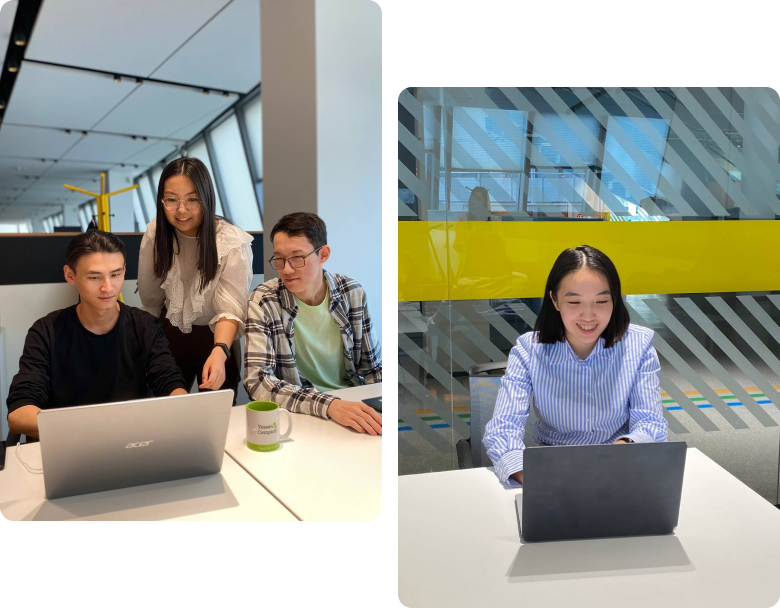 Stankevicius: What does "success" in the year to come mean to you? It could be on a personal or business level, please share your vision.
Shyngys Kapezov: For me, success next year means making smart, careful decisions in my personal life and for Yessen & Company. It's about balancing work and life, valuing all relationships, and ensuring our company not only makes a profit but also supports our team and offers strong, reliable solutions to our clients. It's about making choices that are good for us now and in the future.
Stankevicius: How do you build a resilient team? What qualities do you look for in your team members?
Shyngys Kapezov: I believe that to build a resilient team, you need resilient members, and they should be able to bring out the best in each other (especially in times of stress), also, resilience might not even be discovered by the team members when they joined the team, which is why you have to be genuine with your team. I look for honesty, passion, stress-resilience, patience, and quick wit in team members, as you can always be trained and always learn how to work with the software, but you could scarcely if ever find passion and other qualities in otherwise perfect people. They should also be self-sufficient and cooperative.