In the educational realm, cloud technology facilitates storing and retrieving student data and academic content. This technology enhances the management of lesson plans, communications, schedules, and more via online platforms. Cloud-based solutions enable flexible learning experiences without the constraints of a specific location, utilizing everyday devices. The perks of integrating cloud technology into education span from convenience and collaboration to cost-effectiveness. These solutions foster an interactive and captivating learning environment, and with the internet's widespread accessibility, adopting such mediums has become seamless. Elitery sees, the future of educational exams being cloud based, efficient and reliable.
Unleashing the Potential of Cloud Technology in the Educational Sector
Harnessing the Potential of Cloud Technology in the Educational Domain Cloud services bring forth several compelling advantages to the education sector:
Minimizing Reliance on Physical Infrastructure: A paramount benefit of cloud platforms is that they diminish the need for tangible infrastructure. Thoughtfully curated online lessons can replace traditional tools like textbooks and physical libraries, offering universal access. Students can tap into virtual resources and classes from any location or device.

Real-time Collaboration: Collaboration is a fundamental aspect of education. Cloud technology simplifies this by promoting instant collaboration through API and app integrations for distance learning. This setup not only fosters cross-cultural interactions but also amplifies the exchange of ideas by capitalizing on the capabilities of cloud technology.

Robust Data Security: Cloud solutions encompass an array of protocols, technologies, and measures to fortify data security, safeguarding against potential threats. Rigorous compliance standards bind cloud service providers and employ multiple protective layers against cyber threats.

Global Outreach: The rising prominence of cloud technology in education has democratized access to quality content. It breaks down geographical barriers, allowing students to enroll in international programs without relocating, while institutions can diversify their course offerings with a global teaching staff.

Continuous Updates: Traditional learning methods often require students to procure multiple physical resources, making content tracking challenging. Cloud platforms, however, streamline the updating and access of academic materials, reducing student effort.

Scalability: Cloud solutions offer adaptable infrastructure scaling, granting resources based on demand, from computing capacity to storage and bandwidth. This flexibility benefits eLearning providers, allowing them to modify their cloud infrastructure as required.

Reliability: While digital solutions can sometimes falter, cloud technology's data centers have backup and disaster recovery systems. Data replication across multiple sites ensures cloud platforms are more dependable than traditional onsite data centers.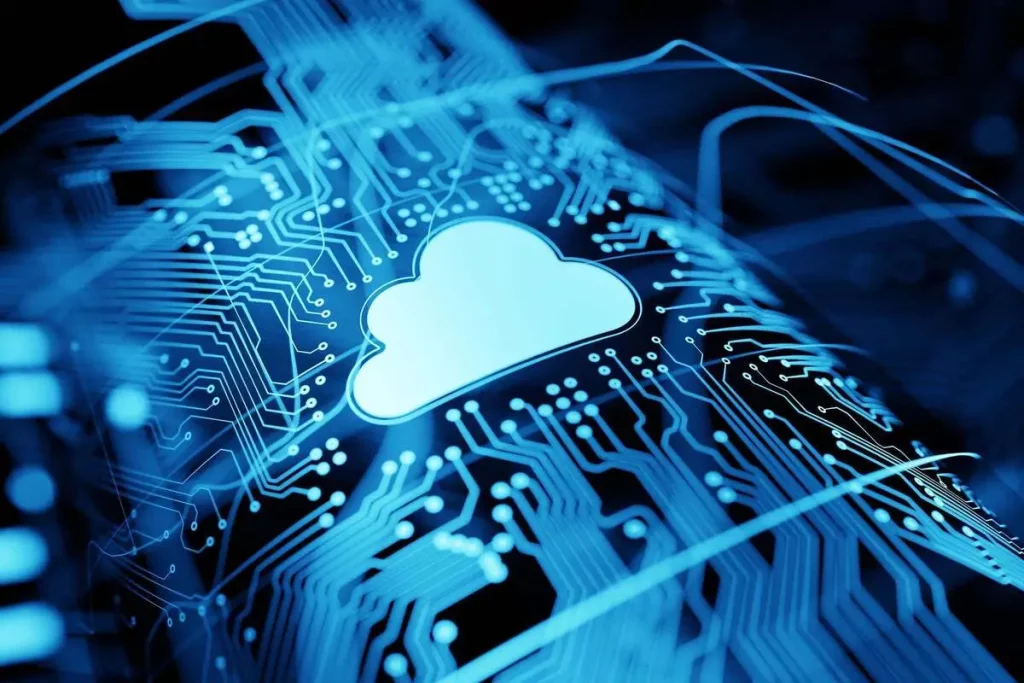 In summary, cloud-based educational solutions' affordability, expedited implementation, and global reach underscore their growing appeal in today's academic landscape.
How Elitery and Indonesia Ministry of Education Successfully Conduct National-Scale Exam That More Than 300,000 Users Accessed
Facing the challenge of conducting a national-scale exam accessed by over 300,000 concurrent users, the Ministry of Education, Culture, Research, and Technology grappled with an intricate application and an IT infrastructure that couldn't support such massive traffic. To address this, Elitery stepped in, deploying scalable, reliable, and low-latency solutions, notably utilizing Google Load Balancing, to efficiently distribute the vast traffic across multiple servers. With our intervention, Elitery successfully established a server infrastructure fortified with auto-scaling, ensuring that civil servant candidates could undertake the exam seamlessly within a tight timeframe. This comprehensive solution also incorporated monitoring, troubleshooting, and regular consultation with the application team, optimizing the system during periods of intense data traffic.