Over the last several years, after the COVID-19 pandemic, Dubai's real estate market has kept increasing year by year. Especially, once the markets felt early recovery after covid, investors flooded markets with real estate purchase money. Covid dragged the property prices so low that many new investors managed to enter the high-end property market at a significant discount. Right after COVID, the Russia and Ukraine war situation started which again led to Russian investors entering the UAE market and buying super expensive properties which as a result increased property prices in Dubai and the entire UAE. A new question has been staggering many investors, how high can Dubai's real estate market keep rising?
Many property owners and investors expect a certain market correction, others on the other hand keep believing in new highs yet to come. Currently, Dubai has positioned itself internationally as a global center for business and luxury living. In fact, real estate value in the UAE is much greater than anywhere else in the world. The prices of properties in the UAE are much lower compared to European or US markets in terms of the value, luxury, and exclusivity the property comes with.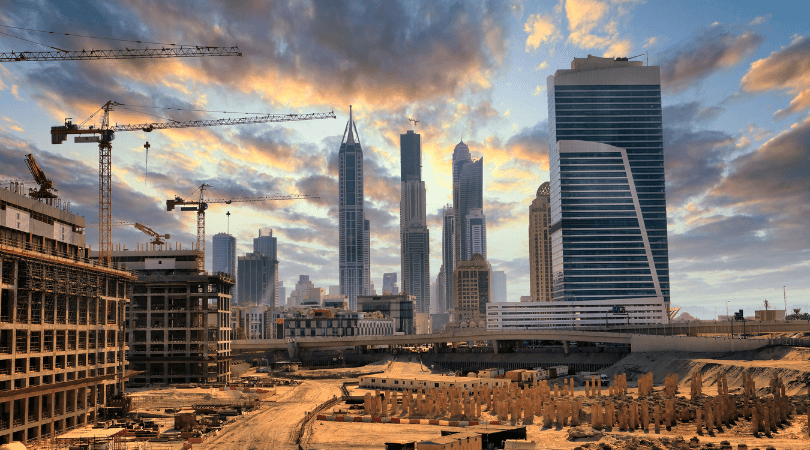 Yet in 2023, Dubai has seen a decline in property sales, especially to Russians. The question remains whether Russian high-net-worth individuals keep buying more real estate in Dubai in 2024 or if something will change in the market. After covid Dubai and the UAE took a global standing as the world's best region to live and work, and has certainly achieved huge success as a city and country, but so did London in its early days, and so did Hong Kong and Singapore, and yet these cities now became a little less popular than they used to be. Is this what could happen to Dubai?
Ras Al Khaimah announced to be developing first casinos in the UAE. Huge corporations and real estate investors have invested massive amounts in casino area property developments hoping for double, triple, or even quadruple returns. The same is happening with the second palm, Jabel Ali. However, we must remember that there are many projects in the Middle East that had huge expectations but failed. Yes, UAE is absolutely bringing new standards when it comes to its vision and keeping promises but from a professional investment perspective a lot of promises and real estate growth happened due to certain global market events. Keep note that those events may not be permanent, and then we have to think about what happens when markets change, and how will it affect the UAE market.
Dubai's real estate market is very expensive – many say, but yet it is very exclusive and different from the rest of the world. It could be reasonable to stay cautious and see how things roll out in the markets next year in 2024 before investing in Dubai. There is an expectation for prices to drop at least a little bit, but it's not yet clear what exactly may happen. High chance, that the markets next year in the UAE might be influenced by geo-political global events which could lead to either an increase or decline in property prices.