Meat industry in Kazakhstan has been making significant strides in recent years, with a growing focus on exporting high-quality meat products. One key destination for these exports is the United Arab Emirates (UAE), where demand for premium meat has been steadily increasing. In this article, we explore the prospects for Kazakhstan's meat producers and highlight the success of Qazaq Gourmet, a store specializing in Kazakh meat delicacies.
Kazakhstan's Growing Exports to the UAE
In 2022, Kazakhstan exported goods and services worth $560.3 million to the UAE, marking a substantial increase in trade between the two countries. This growth underscores the considerable potential for further expansion in their bilateral trade relations. One of the most promising sectors in this regard is the export of Kazakh meat products, which has been gaining momentum over the last three years, according to QazTrade, the Center for Trade Policy Development.
The Dubai Chamber of Commerce and Industry, with the support of QazTrade, recently organized the Kazakhstan-Emirates Business Forum in Astana. The event attracted representatives from 26 companies in the UAE, all keen to collaborate with Kazakh businesses.
By the end of 2022, the total trade turnover between Kazakhstan and the UAE had reached $632.6 million, and both nations have expressed their intentions to further increase this figure.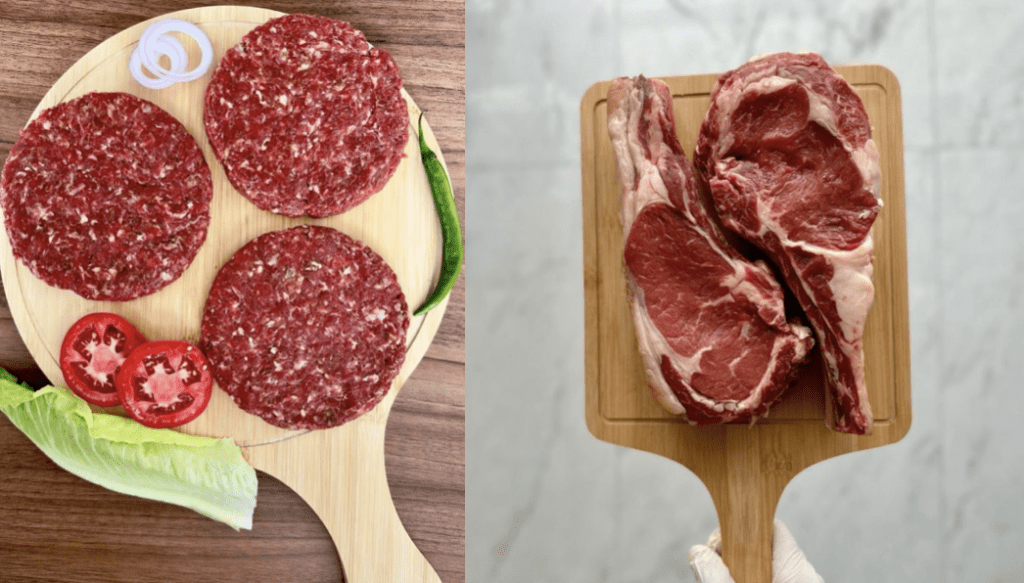 Qazaq Gourmet: Pioneering Kazakhstan's Meat Export
Qazaq Gourmet, a renowned store specializing in Kazakh meat delicacies, has played a pivotal role in promoting Kazakhstan's meat exports. The store boasts its own state-of-the-art butchery facility, ensuring the highest quality standards are maintained throughout the meat processing chain. This commitment to quality has earned them a reputation for excellence in the UAE market.
Furthermore, Qazaq Gourmet has not limited its presence to just its own store. They have actively ventured into supplying their premium meat products to local restaurants, enhancing the availability of Kazakh meat in the UAE's thriving culinary scene.
Expanding Business Ties
Mohammad Ali Rashid Lootah, President and CEO of the Dubai Chamber of Commerce and Industry, highlighted the growing collaboration between Kazakhstan and Dubai. The number of Kazakh companies joining the Dubai Chamber increased from 351 in 2016 to 637 by 2022. Meanwhile, the number of Dubai exporters to Kazakhstan reached 119 during the same period, indicating further growth potential.
In conclusion, Kazakhstan's meat producers, with the invaluable contribution of Qazaq Gourmet, are poised to capitalize on the thriving demand for their high-quality meat products in the UAE. With the commitment of both nations to boost trade ties, the future looks promising for Kazakhstan's meat industry. Qazaq Gourmet's dedication to quality and its expansion into the restaurant sector are helping to establish Kazakh meat as a sought-after delicacy in the UAE market.