Obediah Ayton is an entrepreneur who started his journey in the UAE in 2018. He has successfully built his own business and operates a portfolio of companies under a holding group called "Dhabi Hold Co". Mr. Ayton invests in startups across the Middle East region, in parallel establishing joint ventures in diverse sectors such as Fintech, Wealth Management, Agriculture, and Software. Mr Ayton has a passion for climate, technology, and animal welfare. Mr Ayton has over 80,000 followers on Linkedin and is considered to be a thought leader in Middle East Family Offices.
The Middle East has a vast opportunity pool. In this interview, we get to know perspectives and insights from the local UAE market directly from Obediah Ayton.
Greatest business achievements this year in 2023
Obediah Ayton made his first Angel investment in a UAE start-up, in addition, he helped multiple local startups to raise additional capital for their businesses. Mr Ayton at the same time built a regulated accounting firm under the Federal Tax Authority in the UAE. Furthermore, the greatest highlight was getting a message from a startup founder saying that he followed the name of an investment group that was listed on one of Mr. Ayton's LinkedIn posts, continued to follow the advice, and months later he was able to raise $2m Dollars.
Stankevicius: What advice do you wish you had received when you started your business journey and what do you intend on improving next year in 2024?
Obediah Ayton: The UAE has endless opportunities, however, embracing the local culture has been the key to success in 2023. Adding value to the country's journey and partnering with local families to help grow international exposure and the country's economy.
I learned in the UAE, that asking for anything is a bad starting point. You must "give and graciously receive when and if it comes back to you". The UAE was built on trade, so enter every business relationship with a trading mentality, here is my technology and you have the clients, so let us achieve this together. Most come to the UAE and ask for money or investment, this is wrong!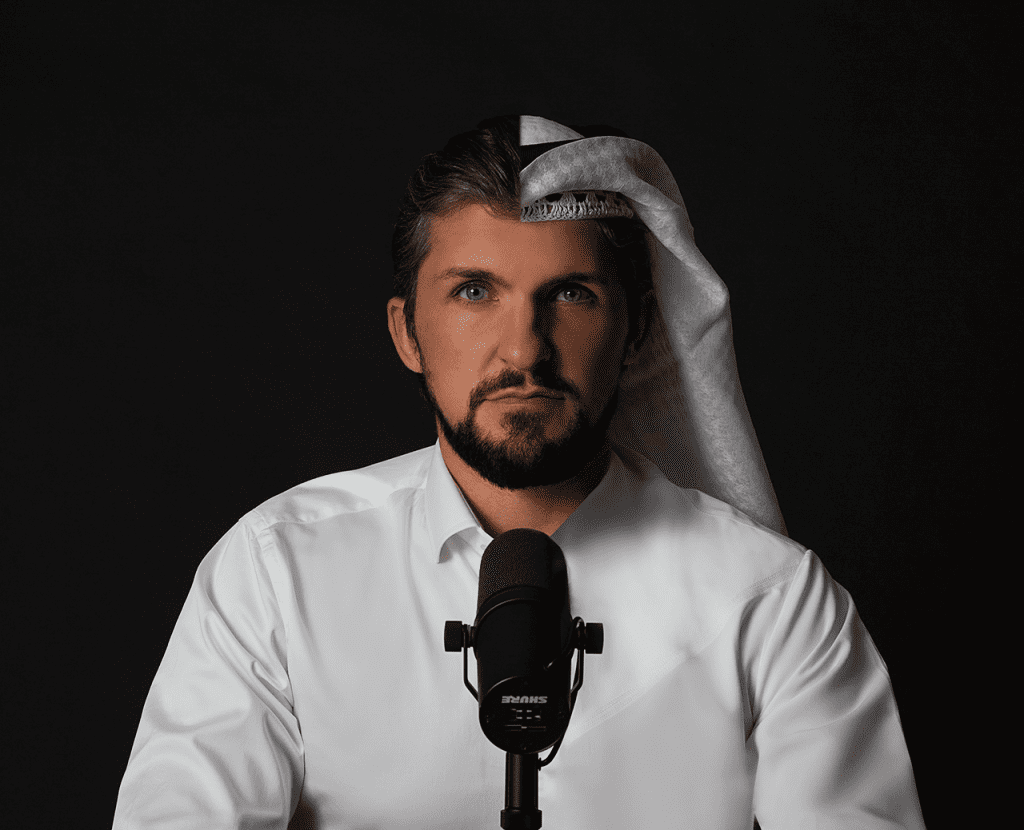 Stankevicius: What does "success" in the year to come mean to you? It could be on a personal or business level, please share your vision.
Obediah Ayton: Success this year is solving the funding gap across the UAE. Many SMEs in the UAE struggle to access funding or B2B contracts. In the last year, I have sat in on many meetings with the Department Of Economic Development in Abu Dhabi, where we are looking to solve this issue. The idea would be a matching engine, so if I were to take a risk as an angel investor on a pre-revenue start-up, the start-up could then apply for "Matching Investment" if the start-up satisfies the government's mandate. This will stimulate the early-stage investment economy in the UAE and will allow the UAE to be the home of entrepreneurship.
Stankevicius: In your experience, what tends to be the most underestimated part of running a company? Can you share an example?
Obediah Ayton: "Always have something to offer". When I use the word 'offer', I do not restrict the meaning to monetary offers. Yes, the UAE understands the value of money more than most, but that doesn't mean that is the only thing that matters to them.
In the UAE, as the country and economy grow, they wouldn't mind exchanging useful strategic ideas on the expansion of the business, better investment options, and whatnot, but you must offer them suggestions the way they should be.
Stankevicius: How has a failure or apparent failure set you up for later success?
Obediah Ayton: "Look Before You Leap"
Understand that entrepreneurship in the UAE is attractive, but what makes it memorable and successful is the appropriate preparation and planning. So, my advice is to ensure you have built the proper structure and systems to support your journey. Before you leave your job, know and validate your "why." Understand how your interest can be maximized, and find mentors to shadow.
Stankevicius: What's the most important lesson you've learned about leadership in times of crisis?
Obediah Ayton: "A long-term strategy allows time to build the business model, find a product that resonates with the market, and develop an operation that can scale." Sure, the timing might not be ideal.
"But it's not about who gets to market first, It's about who survives"
Like most people, in 2023 I am struggling to cope with the road ahead with governments arguing, big bank names falling and consumers spending less.
I've found that remembering what you set out to do in the first place makes big problems manageable because you always have a clear goal in mind: when things get hard, just do what you set out to do.