Introducing the formidable force of entrepreneurship, the visionary extraordinaire, Dr. Sijibomi Ogundele. In less than 10 years, he has elevated his brainchild, Sujimoto Group, into an unrivaled powerhouse of luxury real estate in Africa, setting unparalleled global benchmarks. Renowned international financial authority, the illustrious Financial Times, has recognized this audacious young entrepreneur as one of the preeminent players in Nigeria and Africa's realm of opulent properties. This article piece is about the rise of Sujimoto Empire as a leading conglomerate in Africa and an exclusive interview with Dr. Sijibomi Ogundele.
Sujimoto Group, in its relentless pursuit of excellence, keeps elevating the brand, which is poised to catapult the company into the next monumental phase of corporate evolution.
Dr. Ogundele dubs his company's transformative growth a testament to the spirit of "diligence, integrity, and excellence"—an apt depiction of his unyielding commitment to transcending local boundaries and making a resounding impact on the global stage. While his appearance may be unassuming, his aspirations tower above the ordinary.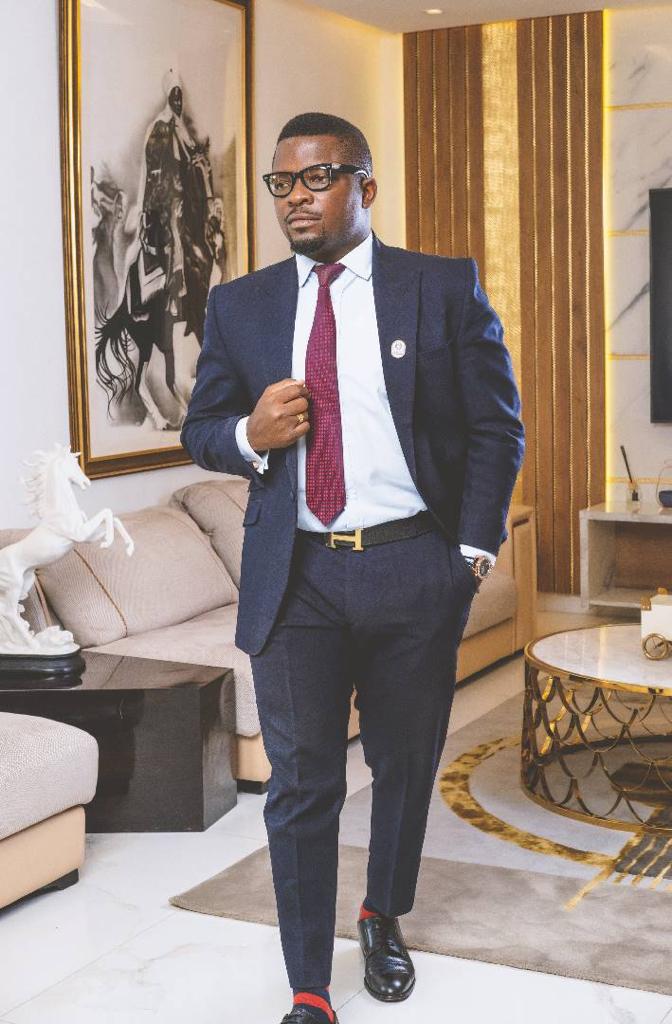 With an astounding project portfolio, both present and forthcoming, surpassing a staggering $600 million USD, Dr. Ogundele, the Group Managing Director of Sujimoto, refuses to rest on his laurels. His insatiable appetite for growth has extended its voracious reach into the realms of manufacturing, hospitality, and retail, leaving no corner of Africa's major cities untouched by the Sujimoto magic.
Unfazed by economic barriers and challenges, this determined entrepreneur persistently raises the stakes, embracing increasingly audacious ventures not only within Africa but also venturing into the vibrant heart of the Middle East. We had the privilege of engaging with this astute business luminary as he regaled us with tales of the remarkable Sujimoto journey, illuminating discussions on recent restructuring triumphs, expansion blueprints, relentless motivations, groundbreaking innovations, and a tantalizing glimpse into an awe-inspiring future.
How big is the Sujimoto Group today?
From the moment I proclaimed my grand vision to redefine the very essence of luxury living across Africa, starting with the vibrant city of Lagos, skeptics dismissed my words as mere bravado, but today, our result speaks for us. When we began this journey, we started with just 6 staff and 1 project, but presently, we have numerous projects across Lagos, Abuja, and very soon Dubai and South Africa.
We have meticulously nurtured our team, evolving from 6 staff in 2014 to an unstoppable force of over 580 exceptional professionals, comprising both internationally renowned experts and local talents. We have adopted the Diligence, Integrity, and Excellence (D.I.E. Philosophy) and infused our operations with a resolute and unyielding dedication to our clients. Our addictive customer-centric perspective caters to the ever-evolving desires of our discerning clientele, always prioritizing integrity and value creation over mere profit maximization.
Sujimoto has relentlessly shattered conventional boundaries, forever altering the discourse surrounding architectural marvels. We have elevated the standards, not settling for mediocrity but rather engaging in fierce competition with the world's foremost developers in terms of architectural prowess, breathtaking design, unrivaled customer service, and the art of conveying luxury. So much work has been done over the years, and now developers want to build, design, sell, and tell stories that connect like Sujimoto, yet, they fail to comprehend that true greatness cannot be replicated. Today, we stand proudly as the definitive benchmark for luxury development, illuminating a path that others can only aspire to follow.
What made you be where you are now?
I began my career as a venture capitalist, exploring various companies, and analyzing their strengths and weaknesses. At the age of 7, during the "okada" era (motorbike taxis), I would always follow my mom to Oke Arin–the renowned Lagos Market. It was there, amidst the bustling energy, that I felt an insatiable hunger for something greater. And so, at the mere age of 7, I fearlessly acquired an "okada" for less than 10,000 NGN, since I had no use for the money, I employed the fundamental secret of accumulating wealth, and by the time I turned 13 years, I had obtained six motorcycles, transforming my house into an Okada center. Although my dad was unhappy and we eventually had to close the business, my entrepreneurial spirit remained undeterred. I thrived in that environment and nurtured the same unyielding determination and unwavering passion that had propelled me as a 7-year-old boy, solidifying the unyielding character that defines me today.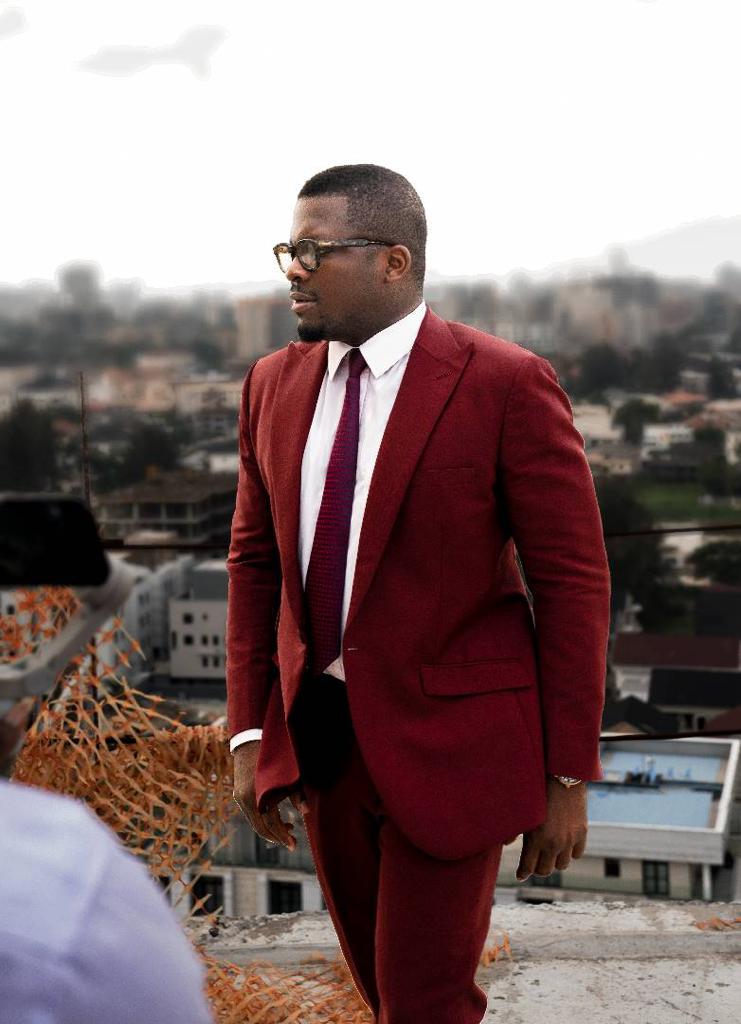 My mother, who was a primary school dropout and now one of the most successful businesswomen in Lagos, Nigeria, would always encourage me, saying, "Siji, go to school, get good grades, and learn how to start your own company," and that's exactly what I did. Without a doubt, I attribute my current triumphs to the fortuitousness of winning the ovarian lottery through her extraordinary influence. Her unyielding principles have imprinted upon me an indomitable entrepreneurial spirit, an indispensable foundation upon which Sujimoto is built.
During a transformative sojourn to Japan 20 years ago, fate led me to the illustrious Sujimoto Koga, who would emerge as my revered mentor. A philosopher at heart, he enlightened me about success being a game and the importance of understanding the rules that govern it. Bringing this knowledge back to Nigeria, I incorporated this ideology into my own character, shaping me into the Sujimoto Group.
When I made the decision to enter the real estate sector, I extensively researched the field. I traveled to Dubai, a country that has transformed itself from a land of sand and camels into a city adorned with marble and towering structures. Witnessing this development, I told myself, "We shall recreate this grandeur in Nigeria, brick by brick, city by city, creating a comparable luxury destination that rivals cities around the world."
Where do you see Sujimoto positioning itself in the African region by 2030?
The future for Sujimoto is pregnant because the coming years will be very busy for us.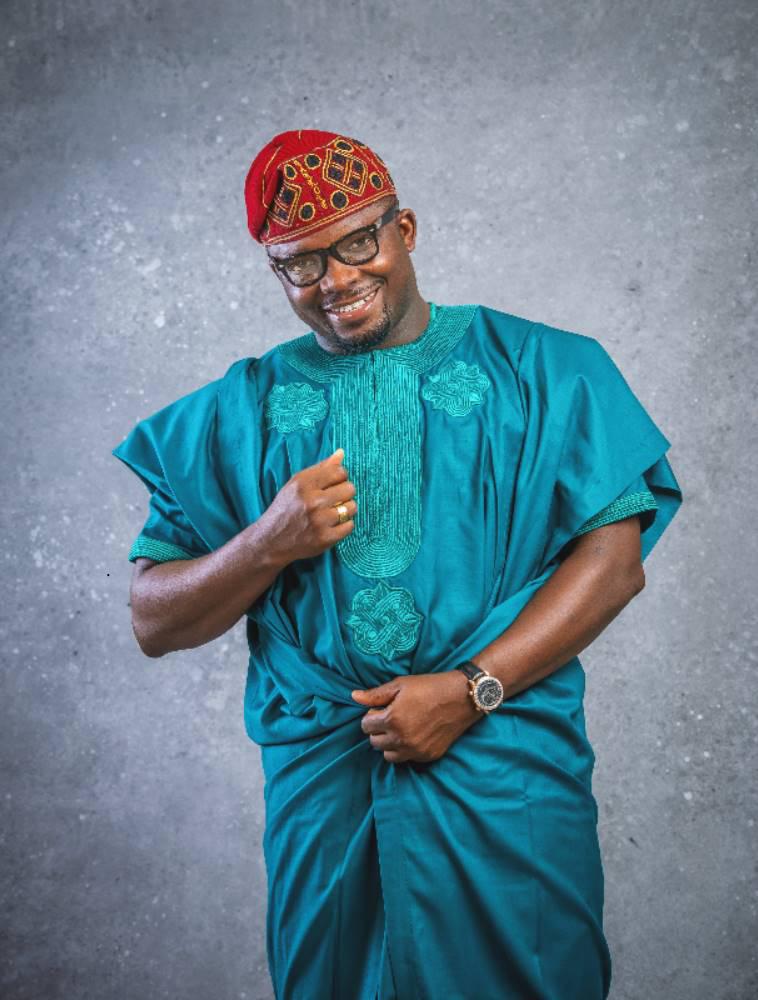 Aside from luxury residential real estate, we are also creating a more dynamic mix-used living experience where people can live, shop, and work. It is our intention to take the Sujimoto brand to the capital of luxury, Dubai, where, for the first time, an African company will be building a 3-in-1 project in downtown Dubai.
In the coming months, we are also looking at increasing our Commercial Real Estate Portfolio and building solid businesses in the retail industry, and manufacturing sectors. We call this Vision 2030! The Sujimoto Vision 2030 is aimed at evolving the standard of living in Nigeria and having a lasting impact on society by giving Nigerians the opportunity to be part of our success story. We have established 7 strategic priorities that will serve as our architectural compass to steer us through 2030 and set us apart from our competitors, with ambitious commercial and residential projects valued at more than $600 million and expanding businesses in the retail and manufacturing sectors. We have decided that for any project below a hundred million dollars, we will not touch. Anything less is non-negotiable.
We have finalized plans to commence a first-of-its-kind 3-in-1 hotel apartment called the Sujimoto Twin Towers (STT), which will unseat the NECOM building as the tallest building in Nigeria!
The Sujimoto Twin Tower is a 3-in-1 city in the sky, comprising hotels, residences, and retail. A building where everything you need is just 3 minutes away. A tower that boasts the best of African hospitality and a focus on returns on investment, where you can either live in or buy for rental and enjoy massive ROI. It is a timeshare-style investment opportunity where investors can own a piece of the best upcoming hotel in Nigeria.
Aside from STT, our current most-talked-about residential projects on Banana Island are the Lucrezia and the Leonardo. The Lucrezia is a 14-story tower that is currently the tallest and most sophisticated building on Banana Island. The almost sold-out tower, which is the cynosure of all eyes, is slated to be completed by the 4th Quarter, of 2023. The LeonardoBySujimoto, on the other hand, is a waterfront development with a record-breaking 33-story ultra-modern high-rise that sits in the most exclusive and expensive neighborhood in Africa, Banana Island. It features 2,3- & 4-bedroom apartments, different sizes of maisonettes, a 5-bedroom villa, and the most stylish, modern, and exotic penthouse.
Touted as Nigeria's No. 1 affordable luxury housing Ìlú Titun (Sujimoto New City) is yet another project nested at the epicenter of the fastest-growing coastal city of Lagos-Epe/Ibeju. Ìlú Titun is being developed as a part of the firm's vision of 1 million affordable housing units by 2030, where for as little as N22 million, anyone can experience a piece of the luxury Sujimoto Group offers.
In the grand scheme of things, the luxury real estate empire's newest project—a reincarnation of the successful Medici and Giuliano projects—is the GiovanniBySujimoto, an ultra-luxurious waterfront project that symbolizes a noble combination of wealth, luxury, and aristocracy. Created to expand the horizon, and to allow clients to either buy or rent a townhouse in Nigeria's most desired location, Banana Island.
With all these projects ranging to over a billion dollars and plans underway to expand its frontiers across African cities, Sujimoto has established a strong market share and has set a reputation for world-class standards in architecture and quality, followed by the company's diversification into other retail businesses, built on the tenacity, passion, and unwavering vision of the management of the group, thus positioning Sujimoto as the company to look out for not only in 2023 but in the next five years.
In terms of the real estate business, do you have plans for project developments outside Nigeria, perhaps in Dubai, London, or New York?
The plan is that by 2030, we will have built over 100 projects and 2600 apartments worth over $4.9 billion in our portfolio and expanded into several industries, including the Dairy and Abattoir, Beverage and Water industry, Ready-mix concrete, and cement, a move that will bring the company's overall worth to over $20 billion in 10 years. Our aim is to build a Sujimoto tower in every corner of major cities around the world, serving as a constant reminder that great things can come from Africa.
We shall be exporting the Sujimoto brand abroad because we can't become a giant by playing in the local league. It's time to step up and move up and give the world a taste of African luxury! It's also a wake-up call for me that the world is still ready for big dreamers and that there is still power in the audacity to dream globally.
Another integral part of our Vision 2030 plan is to shift the business focus to our people – employee growth, and customer addiction. As a brand that is committed to employing and retaining some of the best talents, we want to create a working atmosphere and benefits that will rival some of the best companies globally. Either as a Janitor or General Manager, we would have created a more productive workforce where the growth and advancement of our employees and their children's educational aspirations would be our top priorities.
We shall enshrine customer satisfaction as the pillar that holds our business, where we are constantly thinking about creating value and predicting customer expectations and satisfactions, constantly reminding ourselves that value creation must supersede gratification.
Considering the current economic factors and the unstable real estate industry, there are a lot of opportunities for newcomers within the real estate industry. How far have you progressed with your Sujimoto Luxury Real Estate Company?
Although we are operating in a niche market that caters to the vital few, the 1% of the 1% in society, It is, however, a little challenging because of the volatility of the forex market and the instability of the economy. This plays a big role in why we are expanding and pivoting into the retail economy, providing the same luxury and customer addiction philosophy that we brought to the luxury estate. When it comes to luxury real estate in Nigeria, we own the market. In fact, Sujimoto is the market! I say this because when you buy into our project, you are buying into the highest value money can buy because, at the foundation of our project conception, value creation was a fundamental ingredient.
The ailing economy does not pose a drastic effect on our projects, because it is not a question of whether our targets can afford our properties, but the availability of top-quality projects. Like I often say, create sugar, and ants will gather. We at Sujimoto understand the desires and aspirations of our esteemed clientele, people who would never settle for less, and our projects are designed not only to appeal to their lifestyle but also to cater to their voracious investment appetite. People who bought the Lucrezia when we broke ground two years ago have seen their investment grow by over 280%. A lady bought the Lucrezia for 1.2 million USD at the foundation level, but today, the same property is now selling for $3 million USD, and we are confident that it would sell for $400 million upon completion.
That's over 300% ROI. More than ever before, we now have a more discerning group of luxury home buyers and investors whose expectations are very much in alignment with global standards—the highest quality with the best value—either for live-in or for investment. At Sujimoto, we are focused on value creation for our customers. For our next project, the Leonardo, the 3 Bedroom which is currently selling for $1 million USD, will sell for 1.5 million USD during construction and eventually $2.5 million upon completion in two and a half years.
In the span of just 8 years, we have created a blueprint worthy of emulation by new entrants coming into the luxury real estate sector. We don't just intend to stop becoming a reputable name for luxury real estate in Nigeria, we also intend to become the standard for luxury living across Africa.
We have disrupted the luxury real estate space in Nigeria, injecting quality and value creation, which before now were scarce commodities. We are building structures that people once thought were impossible; setting standards, and constantly challenging the limits of height and possibilities in the luxury real estate sector in sub-Saharan Africa and beyond.
Like Mark Zuckerberg once said; 'we are not here to become a local champion; we are here to build something for the long term, anything else is a distraction.'
Sujimoto has been constantly working in the background, creating immense value for our numerous stakeholders through the establishment and expansion of other retail business opportunities, and the foundation of a sound corporate governance structure.
Are you open to partnerships and alliances internationally? If somebody wants to invest or become a partner, how would that work?
Bringing on board partners who key into the vision of the brand would serve an immense benefit while reducing significant weight across our various projects. I see this as a very positive and progressive step. Over the years, we have collaborated with global brands and consulted with the best hands. We've brought onboard a household of experts ranging from the best designers to the highest-ranking-ranking engineers and architects from across the world to oversee our projects.
For instance, the hotel wing at our audacious Sujimoto Twin Tower (STT Project) is made up of professionally managed, well-maintained units by well-renowned hospitality companies managing The Ritz Carlton, The Four Seasons, and the Rosewood. STT has collaborated with a team from the best management companies with the opportunity to be the first in Sub-Saharan Africa to manage such magnificent properties.
We are also focusing on the government's partnership not just within Nigeria but across the globe. We aim to remain the one and only new leader in real estate.
Don't be surprised when you see Sujimoto luxury in Shanghai or the "S-Hotel" in downtown Dubai. We are confident in the collateral of integrity, which has been our down payment over the years. We're local, but our dreams are global.
To learn more about Sujimoto visit: sujimotonig.com.