On May 26, 2023, in the heart of Cannes, in the building of Hotel Barriere Le Gray D'albion, and in the presence of guests from the political arena, a ceremony of awarding Congress Awards 2023 will be held. Anna Stukkert, together with the Royal Gentlemen Club and Stankevicius MGM, has been giving out congress awards to politicians, philanthropists, investors, and influencers over the past 9 years. Congress Awards Cannes 2023 by Anna Stukkert tend to be one of the most exciting events in Europe this summer.
Royal Gala Dinner and Congress Awards will be held with the participation of David Lisnard, the mayor of Cannes France. He is a natural-born leader and remains a team player.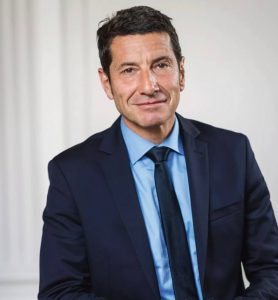 David Lisnard
He is a visionary but does not patronize those whose horizons may not stretch as far as his own. He is an astute business manager and a beloved fraternal figure to his local citizens. He is an art lover and an avid athlete, a public personality, and a family man. In the film industry or space technology David is equally knowledgeable and calm in the presence of movie stars, astronauts, and anyone in between. Nothing is a contradiction to David Lisnard, his forte is knowing how to bridge opposites to bring out the best in both.
---
Some of the business elites and companies attending the Royal Gala Dinner and Congress Awards 2023 ceremony are listed below:
Rochay Group led by Mr. Kevin Rochay whose estimated net worth is $3.4 billion; Aurous Finance, traders, and investors company; ALNY, free economic zone with a new marketplace model, ICLUB Global, global angel investors club, Terreus capital, Empire Real Estate Investments Qatar managing $25 billion dollars in ongoing real estate investment projects in Monaco and Qatar.
---
Aurous Finance is a gold investment business in Sudan with two site locations for gold mining in Port Sudan and Adbar. In Adbar, Aurous Finance's gold reserves are about 2 tons, which is more than $500 million. At present, 65,000 tons of ore have already been mined. Aurous Finance also does gold mine development in Ethiopia. The company does charity work and even has launched the NFT metaverse minerals mining platform. A special guest at the conference is Dmitry Konoval who is the founder & CEO of Aurous Finance.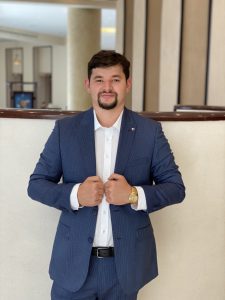 Dmitry Konoval
Mariya Spartalis is a financial influencer and expert in classical wealth management as well as cryptocurrencies and blockchain assets. She has been one of the top specialists and leading bankers in Austria and Switzerland for over 20 years.
---
Mary Pearce, Partner & CEO at Empire Real Estate Investments Qatar. Mary is a High Net-Worth international real estate investments expert. Her firm manages $25 billion dollars in ongoing real estate investment projects including a $2 billion dollars portfolio from a fund in Monaco and a $25 billion dollars portfolio from a fund in Qatar.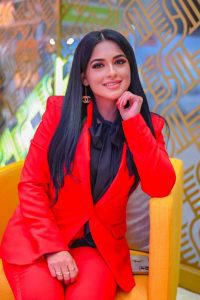 Mary Pearce
---
Those who do business online will learn a lot of interesting things from the founder & CEO of ALNY Free Zone – Vakhtang Sophromadze.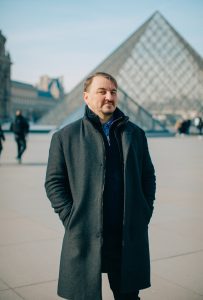 Vakhtang Sophromadze
ALNY is giving out gift certificates worth 2000 euros to all owners of new business user accounts inside the ANLY marketplace. Each new ALNY user who complies with the general rules for issuing certificates will receive a certificate. ALNY Metaverse is a structural program, charity, tourism, playing field, and marketplace all on one platform and inside the game world.
---
The premier media partner of the congress Stankevicius MGM, in fact, is a member of Stankevicius Group which right now is entering the banking industry and providing a banking business model for enterprises on subscription.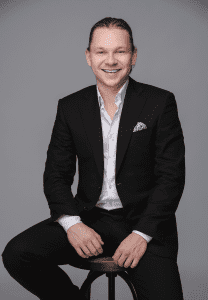 Paulius Stankevicius, CEO Stankevicius Group
Stankevicius Group provides a fully digital banking setup with an international banking license and banking technology integration. Stankevicius Group has been also helping companies to raise funds and over the past 6 years with the help of the investor relations division, Stankevicius assisted clients in raising $700M.
---
Laure Fotso – Is a CEO of a real estate company called FOV. She is a leader for women entrepreneurship in Africa, Mecene, and a philanthropist.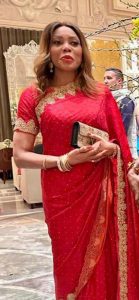 Laure Fotso
---
This year 2023, Congress Awards & Royal Gentlemen Club support humanitarian projects and contributions to the development of Ethical Gold Production by eradicating Child Labour, Mercury, and Blood Gold.
Mr. Kevin Rochay is the Chairman of Rochay Group, whose subsidiary companies operate in Monaco and London.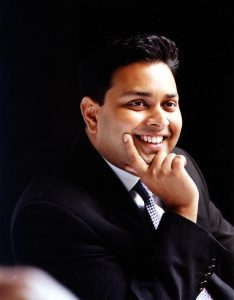 Kevin Rochay
Kevin now specializes in discretely and successfully concluding off-market transactions. He is a Patron of Lucy Air Ambulance for Children, a devoted supporter of Animal Aid Unlimited in India, and runs a private initiative to provide care for stray dogs in Bali and Sri Lanka. Mr. Kevin Rochay's Estimated Net Worth is $3.4 Billion.
---
Fatmir Emush runs an investment and trading company called Trader Income. The company's turnover is over $46M and has earned investors nearly $30M, nearly 500% in ROI.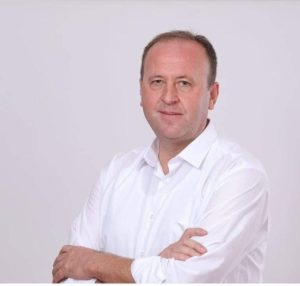 Fatmir Emush
---
Alex Amartei is an Irish entrepreneur originally from Shannon, Ireland, and is also an investor, film writer, and producer. He recently won the Hollywood Icon Award and the Monaco Streaming Film Festival Award alongside James Cameron and Mark Wahlberg.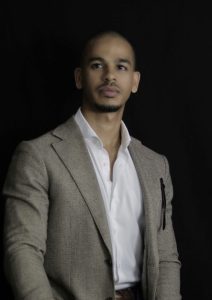 Alex Amartei
---
Anfisa Anikushina is the investment director at Skyrora Ventures and a partner at ICLUB Monaco.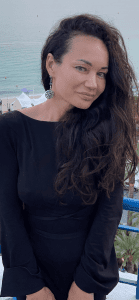 Anfisa Anikushina
ICLUB is syndicated only with top EU-based early-stage VC funds and TA Ventures. TA Ventures is a global VC firm investing in early-stage tech startups: FinTech, Mobility, Digital Health, Enterprise Tech, Consumer Tech, and Web3. ICLUB did over 200 deals including 11 unicorns and 67 exits with 6 IPOs. ICLUB Global is a global angel investors club spread within 13 countries with 500+ active angel investors.
---
Caroline Dufour is a strong, ambitious, persevering, and determined businesswoman.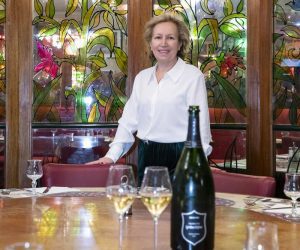 Caroline Dufour
She started in catering in 1989, professional real estate in 2019, and finally the realization of a life project that was close to her heart, her own brand of champagne in 2020.
---
Alena Odintsova, founder representative of the Congress on the Cote d'Azur.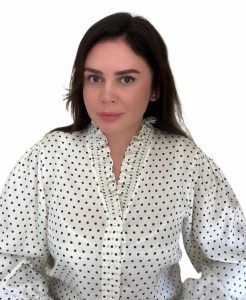 Alena Odintsova
---
Sergei Kell created one of the most massive brands in Germany called "Boys Rus Girls". Sergei has worked with stars such as Buzova, Shatunov, Sergey Zhukov, Eldzhey, Natalie, Zhigan, Tatu, Baskov, Stas Mikhailov, Sofia Rotaru, Valeria, Race, Morgenstern.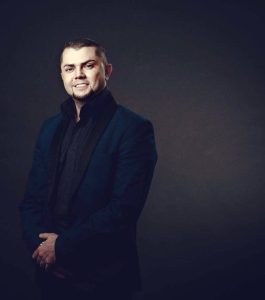 Sergei Kell
---
Shifteh Maryan is an Austrian visual jewelry artist. She creates extravagant and luxury-style art pieces which were presented at Miss Earth Austria, Miss Universe Middle East, by various luxury exhibitions in the USA.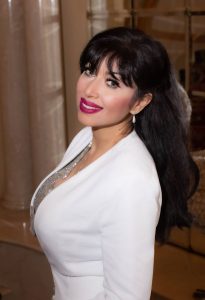 Shifteh Maryan
She is famous for her jewelry at Vienna Balls and other international events. She selects the most exclusive stones and all her pieces are mostly handmade.
---
Dana York is an American painter of Romanian origin, based in France, in Cannes where she is a periodontal surgeon. Thanks to her international career in New York, London, Jerusalem, Monaco, and Paris, she is now recognized as an essential artist in her art.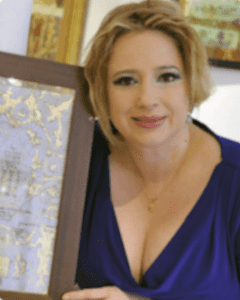 Dana York