The long-awaited $30,000 Bitcoin price has finally arrived. It has been expected for the last 6 months but there were no reasons for it. Prior to the sudden rise, the SEC's attack on crypto exchanges in the US made the crypto market take a hit but then it quickly recovered. It appears that institutions are stepping in such as Fidelity, BlackRock, Citadel, and Schwab. But what does this actually mean and how strong is Bitcoin's $30,000 push? Can it sustain? More important was the bottom actually in?
Let's take a different look into the whole situation of what's happening in crypto. The crypto market was going down and was supposed to hit a very low bottom to everybody's expectations. However, as many of us already know the more is expected of something to happen, the more likely the opposite will occur.
Still, the economy's unstable market conditions based on global events, do not seem to bring us back into the safe zone yet. Yes, the US government tried to put crypto down with lawsuits and regulations but somehow the market is not caring about that right now, instead people believe in the crypto future of being used and traded by institutions.
Bitcoin ETF submission by BlackRock has raised a huge crypto community hype which leads to the price increase to $30,000 and above. Now, technically according to technical analysis, Bitcoin was very much expected to rise to $30,000 and it was just a matter of time before any major global event that gives a positive impact was announced. Now that is it announced, it is not certain the price will keep climbing.
A lot of industry professionals still expect the Bitcoin price to revisit certain lows. According to Stankevicius Alternative Investment Banking analysis which was also mentioned in other articles, the $30,000 was genuinely an expected zone but it can very much be a trap for bulls.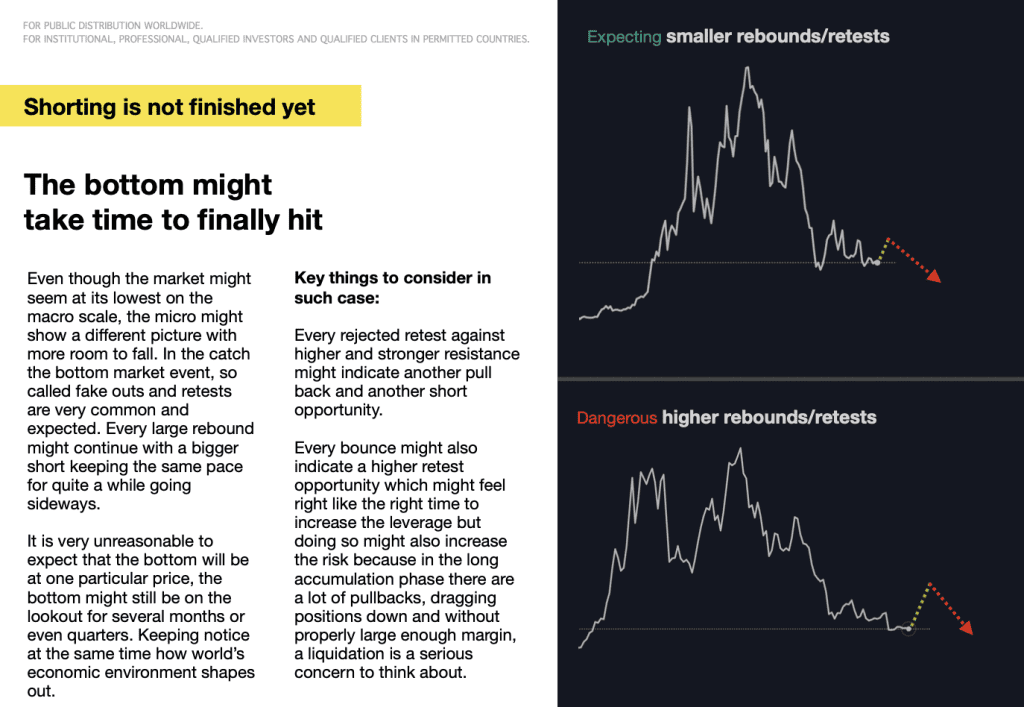 What will happen in the market next is not yet clear but if the Bitcoin ETF gets rejected that would pretty much mean a drop which could be a very nasty drop indeed. The volatility in the crypto markets is huge and a lot of investors are losing money, but at the same time, a lot of investors are making money. Volatility is not a bad thing, it's more like an opportunity, especially for the ambitious ones, and also the ones who are strategic and stay by trading rules.
Bitcoin's price may hit $35,000 and even above if any more influential positive global market news comes out from reputable institutions or industry players, but at the same time it can be a false hope, and it could still revisit low $20,000s or even below.