2022 has been a rollercoaster in global financial markets for both digital assets and traditional stocks. Massive drops and spiking bounces with huge uncertainty and risk were the atmospheres of the last year. This year in 2023, the markets are scrapping the bottom as some may think, but is it really true, are we out of the abyss yet or are we scratching the bottom of the next big drop? Is another radical drop in the markets incoming?
2022 Stankevicius report
At the end of 2022, Stankevicius Alternative Investment Banking published a Global Market Outlook report for 2023.
The markets have stayed pretty much flat and not showed a directional move to either side however based on the analysis we see in the report it is possible that the spike up during the Q1 of 2023 was a failed bounce.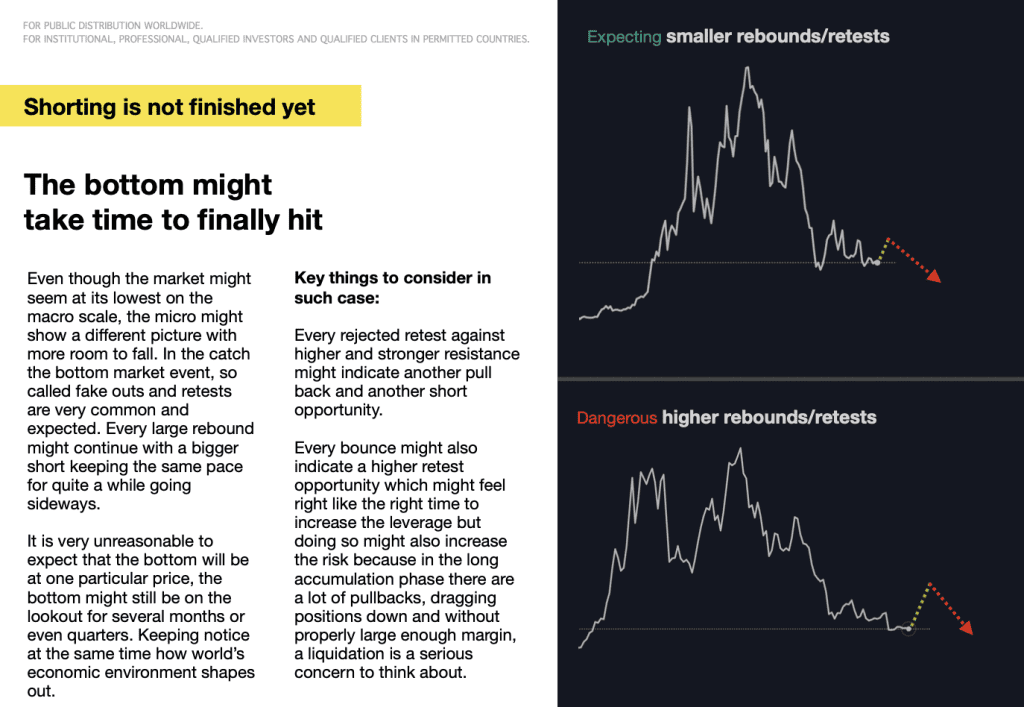 Could it be that we are looking for more downside this year in the coming Q4, and or will the markets finally break the resistance, that is still to be seen.
Expecting the unexpected drop in the markets
Numerous reports on global trade matters and expected case scenarios for the US dollar are not looking positive but the answer will remain based on how the politics will play out in the global appearance. During 2023-2024 there are still going to be a lot of changes in the international political environment, and so unexpected power change moves can make a drastic impact on the financial market.
Based on the economic factors and analysis from the previous year, Stankevicius Alternative Investment Banking, in the report had identified important elements that can technically change the market environment really quickly. The result of Q4 of 2022 was quite unexpected in the sudden market rise in stock and digital asset market but it was also expected a little bit. There are still expectations for growth during 2023 but perhaps more expectations for collapse than growth considering the financial crisis in the US and Europe has already started and it's only getting worse.
The Middle East is winning
Perhaps the strongest region to sustain development and living is the United Arab Emirates as the Middle East has seen incremental growth ever since COVID-19. The private equity market in the UAE and Saudi Arabia is expanding and Saudi Arabia has stated that by 2030 the Middle East should become the new Europe for the world. In fact, it is very likely that it can happen, UAE has already announced casino developments in the country and as soon as casinos will start operating in the UAE, high spenders from Vegas and Macau might just move to UAE.