The SEC has made a move against the main crypto exchanges in the US, Binance and Coinbase. This so-called SEC attack has caused a mega price drop in the crypto market. The altcoin market has dropped by over 30% in just 1 day after the SEC announcement. This is where it gets interesting because if we take a closer look at the overall crypto market, the top 3 cryptocurrencies are worth 80% of the total crypto market. The genuine crypto market cap stands at $800B today while Bitcoin holds a $500B USD market cap, Ethereum $210B USD, and Tether $83B USD.
This means that the total market cap of alternative cryptos is basically $200B USD which is actually less than Elon Musk's net worth today.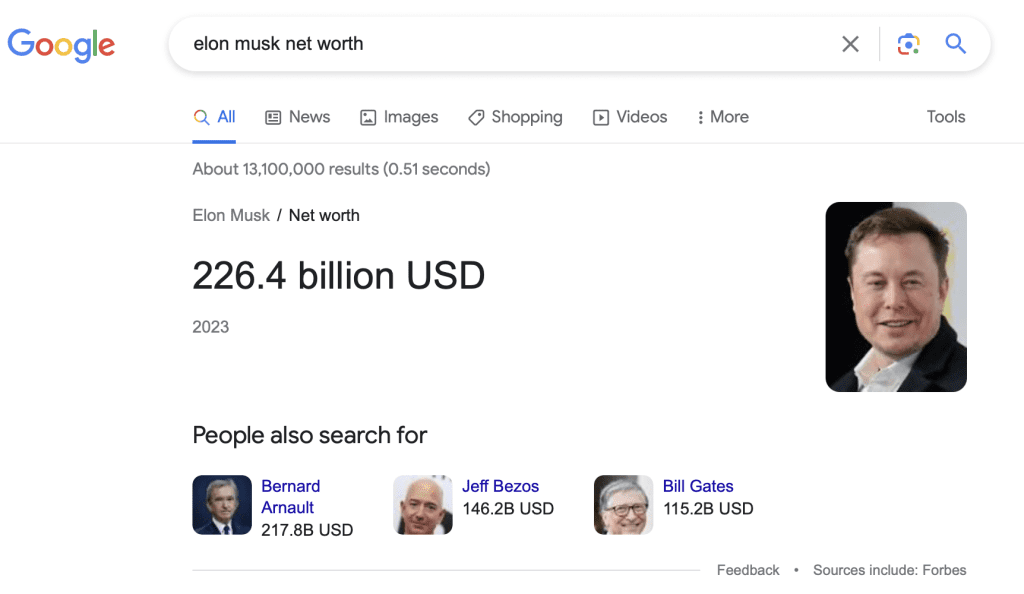 The crypto community has been always excited about digital assets, their potential, and most importantly the blockchain potential. However, the traditional market has always been pessimistic about crypto, and could it be true?
The value of the global domestic equity market increased from 65.04 trillion U.S. dollars in 2013 to 98.5 trillion U.S. dollars in 2022. As of April 2023, the total market capitalization of domestic companies listed on stock exchanges worldwide was recorded as 108.23 trillion U.S. dollars.
The crypto market size is $200B of global alternative crypto versus $100 Trillion of real stocks. Now, with the regulations underway it is very unclear what will happen to the crypto market, but professionals expect a large crash. Yet, it is unknown whether the market will be able to recover, and if it would recover, it could take a decade.
What is a genuine market cap in the crypto industry?
Bitcoin and Ethereum have been the primary cryptocurrencies from the start and they have been seen as the leading currencies or digital assets. Tether joined later and became like a digital crypto dollar which got a decent market share and is now being used as a crypto dollar in the digital asset space. These 3 coins are making 80% of the entire crypto market cap as of today.
What about other coins in the top 10 like BNB, XRP, DOGE, TRON, etc? Well, BNB is a Binance coin. Binance is currently undergoing a lot of issues, potentially anything can happen because Binance is a centralized exchange and there is no guarantee on what authorities can do or what laws and regulations they will implement. Whatever happens to Binance will follow BNB, and so BNB's future at this moment is very unclear.
XRP is still in the lawsuit, and based on the recent news and analysis, the Ripple case might be looking positive but if the crypto market will continue to fall, XRP will most likely fall too.
Alternative coins like DOGE, TRON, and others are pretty much experimental. Professionals do not take these coins seriously regardless of their market cap, the idea and the fundamentals are still not clear enough or not yet developed enough.
If we combine all of the alternative coins together as of today the total market cap would be something in the $200B range which is actually under Elon Musk's net worth. Just imagine that 1 person in the world can buy out the entire global market of a specific industry. This thought alone is crazy!
Next bull run expectations
The global economy is still unknown. At least until the new presidential elections take place, the world will still keep being a mess with all that is going on. The expectations for the next bull run are extremely high for the cryptos but didn't we learn already that when everybody is expecting the same result, usually the opposite happens?
We can't be sure of future results based on past performance and yet we can't be sure of future results based on professional analysis and logical expectations. In this market, in today's economy, anything can happen including a complete 360 turn in any direction at any time.
This drop was predicted
At the end of 2022 December, the crypto market experienced a bounce after hitting lows of $15K. That bounce was expected to be either a slow fake bounce or the absolute bottom bounce. Stankevicius Alternative Investment Banking released a Global Market Outlook Report stating that shorting is not over yet and that we may see a large fakeout which would confuse investors with the unclear and blurry vision of the future.
See page 7 in the pdf.
Just a week before the SEC sued Binance, we published an article about the possibility of another radical drop in the market. We see that today, novice investors' expectations and hopes for a bull run bring on the corner are as high as professional investors' preparation for a big market drop.